RAJASTHAN
PETA calls on Rajasthan Government to keep tonga races banned.
Under pressure from a minor section of the society with vested interest in using horses for tonga races, the Rajasthan governmenthas approached the High Court of Rajasthanat Jodhpur in a review petition to lift the current ban on cruel tonga races in Nagaur. As a result, People for the Ethical Treatment of Animals (PETA) India shot off an urgent letter to not to support tonga races.
On 6th January 2016, the High Court of Rajasthan had banned tonga races following a study report submitted by the Animal Welfare Board of India (AWBI) – a statutory body constituted under the Prevention of Cruelty to Animals (PCA) Act, 1960, and overseen by the Ministry of Environment, Forests and Climate Change.
INTERNATIONAL
President Donald Trump signs memo banning transgender recruits from US military
President Donald Trumpdirected the Pentagon to declare an indefinite ban on transgender individuals joining the military, but he appeared to leave open the possibility of allowing some already in uniform to remain in the military.
The Obama administration in June 2016 changed longstanding policy declaring that troops could serve openly as transgender individuals.
Around 2,500 transgender personnel may be serving on active duty, and 1,500 in the reserves.
A New Bridge Over Mechi River at Indo-Nepal Borde
Prime Minister Shri Narendra Modi approved a Memorandum of Understanding (MoU) to be signed between India and Nepal for laying down implementation arrangement on Cost sharing, Schedules and Safeguard issues for starting construction of a new Bridge over Mechi River at Indo-Nepal border.
The cost of construction would be funded by Government of India through ADB loan. The new bridge is part of up-gradation of the Kakarvitta (Nepal) to Panitanki Bypass (India) on NH 327B. Mechi Bridge is the ending point of Asian Highway 02 in India leading to Nepal and provides critical connectivity to Nepal.
The construction of the bridge will improve regional connectivity and has potential to strengthen cross border trade between both the countries and cementing ties by strengthening industrial, social and cultural exchanges.
NATIONAL
·       Union Government told to examine GM crops impact before rollout decision.
ð The Parliamentary Standing Committee has recommended that no Genetically Modified (GM) crop should be introduced unless the biosafety and socio economic desirability is evaluated in a transparent process.
ð The recommendation was made by the department-related parliamentary standing committee on science and technology and environment and forest.
ð The Committee also recommended that the Environment Ministry (MoEFCC) should examine the impact of GM crops regularly.
·        Andhra Pradesh First to Implement Bharat QR Digital Payments.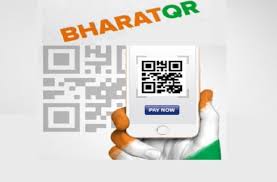 Andhra Pradesh's Eastern Power Distribution Company Ltd (EPDCL) and the Southern Power Distribution Corporation of AP Ltd (SPDCL) have become the first state-owned distribution companies in India to accept payments through Bharat QR, the world's first interoperable quick response code acceptance solution launched by the Reserve Bank of India.
The Vizag Digital Dhan Sankalp project is an initiative spearheaded by the Government of Andhra Pradesh and Visa, to develop Visakhapatnam into India's first "less–cash" city.
Bharat QR is a secure, network-agnostic interface that enables customers to use their smartphones to make payments without divulging information like card numbers and CVV.
MEA to Inaugurate First Videsh Bhavan in Mumbai
The Ministry of External Affairs (MEA) has decided to integrate all its offices in Maharashtra into a single building – the "Videsh Bhavan" – for effective management of its engagement with the State Government of Maharashtra.
Four offices of MEA in Mumbai, namely, (i) Passport Office, (ii) Office of the Protector of Emigrants, (iii) Office of the Regional Director of ICCR, and (iv) Branch Secretariat of MEA, will be integrated and will be functioning from the newly constructed "Videsh Bhavan".
The pilot project of the Videsh Bhavan of Mumbai is part of the Centre's policy to bring together different offices of the MEA under a single roof and work closely with states as more and more Indians are going abroad for employment, education, business and tourism.
TSPSC  Notes brings Prelims and Mains programs for TSPSC  Prelims and TSPSC  Mains Exam preparation. Various Programs initiated by TSPSC  Notes are as follows:-
For any doubt, Just leave us a Chat or 
Fill us a querry
––